There is a time during Corona, and there is a time after Corona.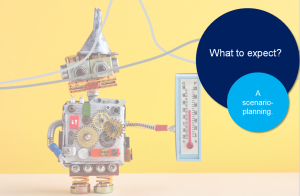 Now we are "during Corona." We have planned our corona protection for the upcoming 6-8 weeks, right now: until 30th of April
Hopefully soon we'll be "after Corona". Here, we want to hit the ground running. In order to realize this, we are working on a "normalization plan" based on a scenario planning, which we are currently carrying out with our sister company CIM Aachen. The different scenarios are:

"Short and intensive": The crisis will be over by the summer and the economy will be back on track by the third quarter. The "worst case" planning that we made last year for 2020 as part of our economic planning applies from the third quarter onwards.
"Severe sink": The economic slump continues in the 2nd and 4th quarters, but the economy slowly recovers in the 4th quarter.
"Descent longer term": COVID-19 triggers a global recession, the downturn lasts for over a year.
What do you think? What scenario do you think is likely, and why? Let us know your thoughts via info@cimsource.com with the subject "Corona Scenarios".

According to the scenarios, alternative "normalization plans" will be developed. As we believe in overcoming this crisis, and we want to take advantage of the opportunities!
In this sense, we remain optimistic: "Sometimes things are not at all how you imagined them to be, but better!", referring to a song by "Rosenstolz".
What scenarios to expect?