#StOBandStandards
"The secret of success lies in the consistency of the goal." This quote of Benjamin Disreali tells the driving force behind Standard OpenBase.
It was hard work, no fake.
Born in the CIM era (Computer Integrating Manufacturing), CIMSOURCE and its partners from RWTH Aachen university (WZL) and 4 leading tool manufactures Sandvik, Kennametal, Widia,
Ceratizit joined forces to lay the foundation for the seamless data flow from CAD to CAM along the NC process chain.
The consortium realized that:
If you want to digitize, you need a

database

.




If you want to communicate to customers, you need an

open database

.

I

f you want to reach many customers efficiently, you need a

standard open database

.
The conclusion is StOB (Standard OpenBase), the standard data format first issued in 1995 by CIMSOURCE and its partners.
Did you know that EMO is called "Exposition Mondiale de la Machine Outil"?
CS-Professional is the predecessor of ToolsUnited presented at EMO 1997.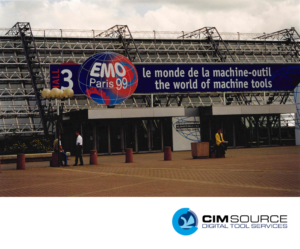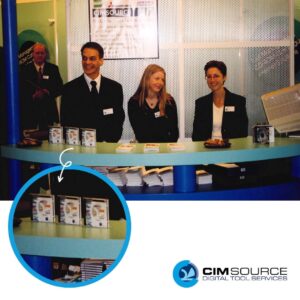 Despite economic ups and downs, technology hypes coming and busting, the come and go of diverse standardiziation initiatives, StOB is still there.
StOB puts standards like DIN 4000 and ISO 13399 into practice. The most widely used data standard in the industry. CIMSOURCE keeps it up.

AWESOME!
Learn more in our StOB&Standards Blog!
CIMSOURCE evaluated early on how AI in general and pattern recognition in particular might help to automate data preparation. Stay tuned to learn more stunning facts about CIMSOURCE's achievements. And see the opportunities that provides for your business.

Chapter 2 | CIMSOURCE? Awesome! – Did you know…?