ToolsUnited USA at ISA Convention Atlanta 2020 (cancelled due to Corona)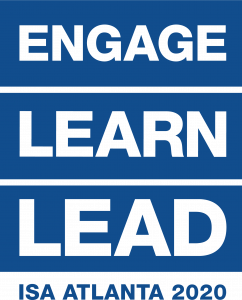 ToolsUnited USA is exhibiting at ISA Convention Atlanta 2020! We are looking forward to welcome you at our Booth 1119 in the center of the hall. Experience exciting live-demonstrations and learn how to easily import your cutting tool data into your CAM or Toolmanagement system.
ISA Convention Atlanta 2020 is taking place from 20th – 23rd of April at the Georgia World Congress Center in Atlanta, US.
Learn more about the event: https://2020atlanta.isapartners.org/
Advanced Manufacturing Techniques Seminar at MAKINO, Mason (OH)
To be competitive, manufacturing companies need to produce parts with maximum efficiency and machine utilization. An efficient digital CNC machining process is key to success.
Join experts from ZOLLER, Mastercam, NCSIMUL & ToolsUnited at MAKINO in an informative seminar showcasing how systems work together to produce a streamlined end to end efficient manufacturing process based on digital machine twins as well as cutting tool data.
Regarding cutting tool data, you will discover a better way of working –  by simply downloading tool data into your existing CAM or tool management system, instead of entering each data manually. On ToolsUnited.com you can choose from over 900.000 cutting tools and around 40 suppliers the data you need and benefit from our tool data checks and DIN/ISO standardization.
Does this sound interesting? Then become part of our event and enjoy a great day with exciting live-demonstrations, networking and know-how exchange!
EVENT: ADVANCED MANUFACTURING TECHNIQUES SEMINAR
DATE: 2nd of April, 10:30 am – 2:00 pm
VENUE: MAKINO, 7680 Innovation Way, Mason, OH 45040
16.-21.09.2019 EMO Hannover
We are already deeply involved in the preparations for the EMO2019!
Naturally, we will be there again this year and you can look forward to see our innovations and developments.
ToolsUnited is bigger than ever – over 900,000 tool data sets from 38 different manufacturers are just a click away from your tool management or CAD/CAM system.
Collecting tool data with ToolLink is easier than ever. Whether direct integrations, visual adjustments or technical support – we have learned a lot in recent months about how we can make the process easier for you. Take a look at our many changes for data collectors and data suppliers.
We have also done a lot at our interfaces! Many were revised, but also some developed from scratch.
We thank our partners and customers and look forward to many interesting conversations.

05.-08.02.2019 Intec Leipzig
Every two years, the trade fair network is the first important international meeting place for the production technology in metalworking and the supply industry in Europe.
You will find us there together with SPRING Technologies (NCSIMUL) in hall 3 booth B08.

Tool Management Seminar on January 30th, 2019 in Ulm

On January 30th, 2019, as every year, the "Tool Management in Practice" seminar of CIM Aachen will take place in Ulm. CIMSOURCE will be there again this year.
Save the date.
Further information can be found here
Digitization of the tool industry on January 29th, 2019 in Ulm
In order for industry 4.0 to become reality in manufacturing, the digital twins of the tools must be at the customer's site long before the real tool. The need to expand data management to the information supply chain is the order of the day. What exactly the requirements are and what possible solutions are, we want to discuss with you in the context of the workshop "Digitization".
You will get to know the solution modules for establishing a direct connection from the tool user to the supplier in practice.
You will learn first-hand about the latest developments relating to the harmonization of standards relevant to the tool industry. After all, the workshop will focus on how the application data of the tools can be fed back into planning.
Take part in this unique workshop!
Further information can be found here
18.-22.09.2018 AMB Stuttgart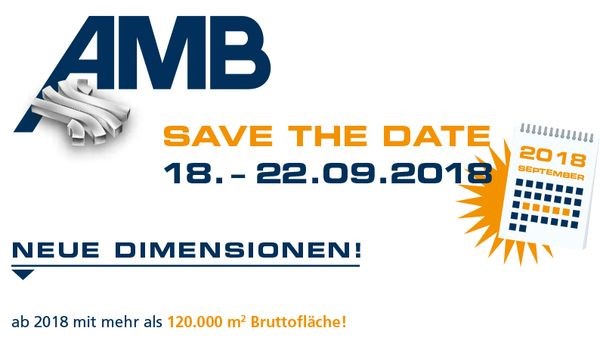 Simply Toolmanagement: Tool data to download and Toolmanagement on Demand. True to this motto CIMSOURCE will take part in this years AMB show.
Entrance East – Booth EO 210
10.-15.09.2018 IMTS Chicago
The Show of the year in the USA. Meet CIMSOURCE at selected CAM-vendors.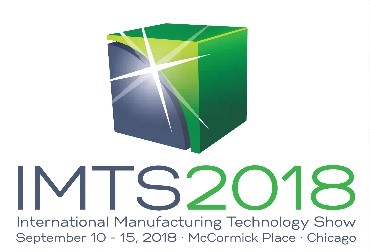 21.08.2018, Advanced Manufacturing Expo, Novi, Grand Rapids, 23.08.2018

A global approach combined with local implementation, that is how ToolsUnited will come to North America. Focussed on the Great Lakes region as a start, ToolsUnitedNA will present the integration of local distributors.
21.06.2018 JTA/JMAA Seminar Tokyo


Two associations, one challenge: How do we tackle the digital transformation in the tooling industry? Following the invitation of both associations CIMSOURCE presented in Tokyo the solution to master this challenge. Most of the more than 60 participants agreed that standard dataformats describe the road to follow and that CIMSOURCE provides the necessary know-how and with ToolsUnited a proven technology for that. The main presentation Into thin Air? – Why product data management based on international standards is crucial for the digital transformation is also available in Japanese.
薄い空気の中を行く?–なぜデジタルトランスフォーメーションを習得する上で国際標準に基づく製品データ管理が極めて重要か